DevOps Engineer + Database Guru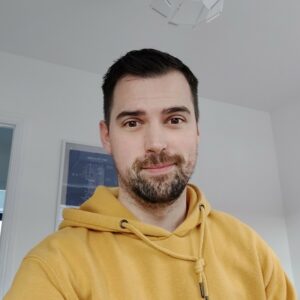 Certifications
AWS Cloud Practitioner
[training for] AWS Associate Solutions Architect
Skills
Automation
CI / CD
Cloud Engineering
Data Analytics
Database Design and Optimisation
DevOps
Disaster Recovery
Linux
Monitoring
Web Development
Windows
I'm a solutions multitool – adaptable, focussed, and I really like making resilient systems. 
I'm capable of rapidly expanding my knowledge to suit new challenges, and I like to keep an eye out for new possibilities and features.
For the longest time I've been 'the IT guy', and can readily recover, repair, and make good most things I'm pointed at.
Background
I've previously worn a few different hats in the tech domain, having previously worked in research, policing, and government settings for 7 years to deliver innovative and state of the art knowledge extraction capabilities. In the past 2 years I've moved to working fully in the DevOps world for imagicloud, and take pleasure in bringing complex systems to order.


DevOps
The structure, logic, and rapid adaptability that underpins good cloud-based DevOps is something I really enjoy. Currently I'm expanding my capabilities in architecture, and have a proven ability to move specifications to reality. I've found it great designing good diagnostically capable monitoring, coupled with responsive alerting and automation.


Databases
I have come from a background where information speed, analysis, and processing were king. To do this I've worked with MongoDB, MySQL, PostgreSQL, and SQL Server installations at multiple levels including administration, performance, clustering, query design, and analysis.