Director, CTO + Architect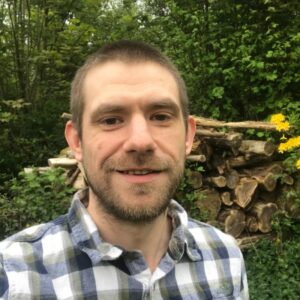 Certifications
AWS Professional Architect

AWS Advanced Networking

AWS Security Specialist
Skills
Advanced Networking
Automation
Blue / Green
CI / CD
Cloud Solutions Architecture
Database Design & Optimisation
DevOps
Disaster Recovery
Leadership
Performance Testing & Tuning
Security
System Integration
UX
Web Development
Cloud Providers
AWS
Azure
GCP
Kubernetes
VMware
I have been working in the IT industry for 15 years, and a hobbyist for most of my life. Growing up in a household surrounded by IT promoted a natural curiosity and understanding of IT, this, combined with an entrepreneurial personality with a can-do attitude has left me in a strong position and often surprise colleagues and clients with extensive experience in a wide range of areas, not only limited to IT.
I am a strong leader and early cloud adopter, I have been delivering fully automated solutions using AWS for more than 10 years. For much of my career I have been an independent IT Consultant however found that I was repeating the same work over and over for clients and had been considering forming a cloud practice for some time, when a client asked if I could form a team for them it was clear what my future held and I formed Imagicloud.
As an AWS certified Professional Architect with both Security and Advanced Networking specialities, I regularly conduct architecture reviews and propose improvements, deliver significant savings and optimise workloads for our clients. 
Certifications
AWS Professional Architect

AWS Advanced Networking

AWS Security Specialist
Skills
Advanced Networking
Automation
Blue / Green
CI / CD
Cloud Solutions Architecture
Database Design & Optimisation
DevOps
Disaster Recovery
Leadership
Performance Testing & Tuning
Security
System Integration
UX
Web Development
Cloud Providers
AWS
Azure
GCP
Kubernetes
VMware
Current Work
I spend my time working across all Imagicloud projects and clients and am the lead cloud architect for all of our clients. I perform both application and platform architecture and enjoy simplifying complexity, I ensure that all work we produce is manageable longer term and to the expectations of our clients.
I still get hands on and deliver both infrastructure and software code but spend much of my time ensuring that all of us working for Imagicloud have the knowledge and skills we need to deliver the best results for our clients.
I attend a number of weekly and monthly architecture meetings and advise on business decisions as well as technical.
Background
Programming
I have been a keen developer since age 10 teaching myself HTML. I soon progressed to Perl and then to PHP and other languages. I have been actively coding since beginning to do so; primarily working on projects to further business ideas, to assist with day to day tasks and of course to meet organisational needs. I began full time working life as a Senior Developer delivering solutions to improve company efficiency including time & attendance, telephony projects and CRMs along with mentoring others. I am comfortable picking up new languages and enjoy translating business needs to software solutions.
Architecture
I have designed and delivered several solutions ranging from small to large scale, some of the solutions delivered including software solutions for time and attendance management, CRMs, telephony diallers, job websites, event management, order management & web stores, payment platforms, online elections/voting, fine grained security management, document stores, account management, ticket sales and charity management. On the infrastructure side I have designed and delivered several automated pipelines both in cloud and on premise including monitoring and logging solutions.
Security
I am a certified AWS Security Specialist and have extensive Security experience in most areas of IT and am comfortable in complex regulatory and sensitive environments.
Databases
I have experience with MariaDB, PostgreSQL, MongoDB, DynamoDB, Memcached, Redis, MySQL and Cassandra including globally distributed databases utilising MariaDB with Galera. I am familiar and well practiced with optimisation techniques and am comfortable managing databases.
Networks
Performed multiple small and corporate network installations / upgrades on a global scale. I have deployed VPNs using OpenVPN and OpenSwan including complex and dynamic configurations remotely linking 16 sites solving various problems ranging from high packet loss in India to extremely high latency in The Philippines.
I have a deep understanding of cloud networking principles and am a certified AWS Advanced Networking Specialist.
Automation, CI/CD, Blue / Green
I have worked within teams, and led teams to deliver fully automated pipelines including blue green and cross region with automated failover deployments using tools such as Ansible, Terraform, Puppet, Chef, CloudFormation and Jenkins. I am most experienced with Ansible, but have used and am comfortable with other tools.
I am a strong believer in automation and always strive to automate where possible and appropriate.