Director, COO + Devops Engineer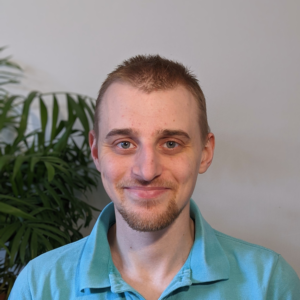 Certifications
AWS Associate Solutions Architect
Skills
Automation

CI / CD

Cloud Architecture

Cloud Engineering
DevOps
Linux
Monitoring
Project Management
Scrum

Web Development
I lead on Imagicloud's DevOps outsourcing side, and both orchestrate and participate in client infrastructure projects, including supplying our support and 24/7 on-call services.
I enjoy the logic and structure that when leveraged against DevOps projects can generate efficient and productive results, be that via agile, Kanban, sprint, or scrum-based working practices. I also have a solid background in actively participating in projects as a developer, with a strong grounding in multiple languages, and a particular focus on writing resilient code.
I also have a solid background in web development, having built my skills initially as a hobby, then working as a full-stack developer while studying at university, and a full-time developer following it.
Certifications
AWS Associate Solutions Architect
Skills
Automation

CI / CD

Cloud Architecture

Cloud Engineering
DevOps
Linux
Monitoring
Project Management
Scrum

Web Development
Background
I have always been an avid IT enthusiast, having started to learn HTML and later PHP web development as a hobby while at school. I soon progressed to learning serverless web development using AWS cloud products including S3, API Gateway and Lambda.
I continued to build my knowledge of cloud services and Linux in my spare time, working on various projects alongside a job as a developer, before joining Geraint on a DevOps contract which led to the formation of Imagicloud.
DevOps & Architecture
I am an AWS Associate Solutions Architect and help design and deliver a variety of solutions for our clients. I have gained experience in a variety of infrastructure designs and services whilst working for clients, including high volume and value data pipelines, custom load balancers, resilient failsafe databasing, and large scale content management.
To optimize the utility of support contracts for customers I write, design, and encourage scripting and monitoring solutions that attempt to handle errors automatically, and only request user intervention when absolutely necessary.
Web Development
I have learnt through over 10 years of professional and hobby experience the basis of strong UX and UI principals for web platforms, having developed multiple sites and functionalities. I've honed these skills particularly when developing sites which are user interaction heavily and are built with HTML, CSS, PHP, databases and cloud infrastructures.