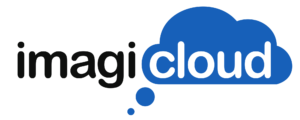 Here at Imagicloud we believe in people rather than job titles… we still use job titles, but as a startup, everyone within our team help in different areas of the company when necessary whether that be some extra hands testing software, answering the phones or doing the washing up and cleaning.
Take a look at our current openings below, we have both paid and volunteering opportunities available where you can learn skills from industry professionals.
All enquiries and applications should be sent to jobs@imagi.cloud. We will get back to you if we would like to invite you to interview.
Our learning & experience opportunities are open to those in their first or second year at university local to Swansea who are looking to enhance their knowledge and employability working alongside our team you will be invited to join our training sessions, be involved with our Internal projects and given exposure to some of our non confidential client work.
COVID-19: Most positions are currently on hold however we are accepting applications.
Zero prior experience required, but you will need a logical mind. We are looking for the following, please express your interest by emailing jobs@imagi.cloud.
Cloud Engineers – AWS
Developers – PHP & Serverless Python
Marketing / Social Media
Senior Cloud Engineer – Contract
£300 – £500/day – DOE – Part Time (Ad-Hoc)