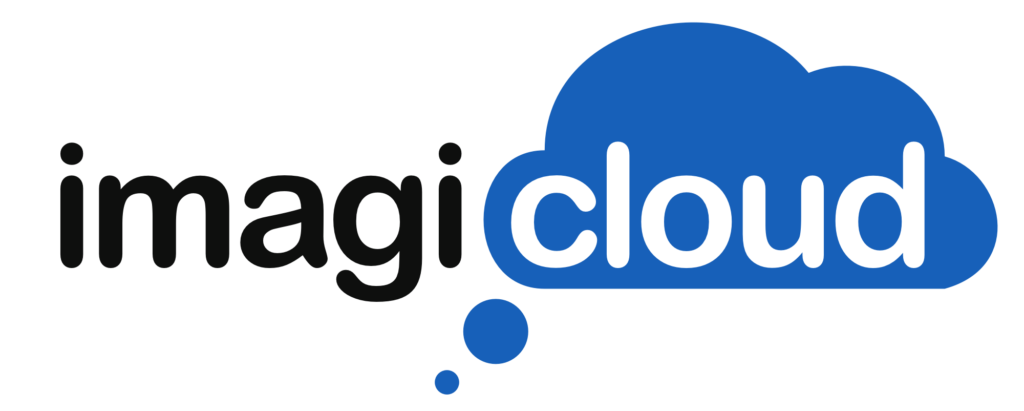 Email: jobs@imagi.cloud
Call: 03300 577156
About Us:
Imagicloud is an exciting tech startup based in Swansea experiencing rapid growth working with a number of clients and partners internationally in a variety of industries.
As a company we offer cloud services such as automation, architecture and disaster recovery as well as developing our own in-house cloud based software products including SU Cloud, Security Industry Cloud, SI Jobs, AniCloud.
Contract Type
Permanent – Full Time
Start Date
Unknown at present due to current world events.
Salary
£21,000, all new members joining our team must complete a 3 month probationary period at £19,000.
Benefits
Flexible working hours
Vibrant office environment
Some remote work available
Duvet / Hangover Days
Regular team outings
Location
Swansea, however whilst social distancing measures are in place the role will be remote. Longer term you will be expected to work in our offices in both Brynmill and Penllergaer, you may also be required to work at on site with our client – your expenses are paid for.
The ideal candidate will be enthusiastic and have a can-do attitude and not afraid of learning new skills. You should be creative, compassionate and willing to go the extra mile when necessary and bring something unique to our team.
You do not require a relevant degree to apply, if you are technically minded, interested in technology, and have the necessary essential skills, you are more than welcome to apply.
Familiar with at least one programming language.

Basic linux command line skills.

Ability to self learn.
Ability to problem solve.

Attention to detail.
Desirable Skills / What you may use
PHP

Python

NodeJS

HTML

CSS

Javascript / jQuery

AWS Serverless Technologies – Lambda, API Gateway, S3, DynamoDB

SQL (MariaDB)

NoSQL (MongoDB / DocumentDB / DynamoDB)

Caching concepts

MVC Frameworks

Working with APIs

Understanding of the Software Development Lifecycle

Software Testing Principles

Working Practices – Agile / DevOps
You will join our web development team as a graduate developer. You will primarily work on Imagicloud products and services however may also be required to work for our clients on occasion.
Our products include services such as SU Cloud and Security Industry Cloud which share a common codebase with many of our other brands in addition to our own suite of DevOps tools which are used by our Cloud Computing clients.
You will be work with a mature code base with well established industry leading working practices.
Typically we prototype new services using PHP and MariaDB and then translate them to use Serverless technologies to improve efficiency, scalability and ensure cost effective service delivery.
You will work under the guidance of a Cloud Architect and Senior Developers, your code will be reviewed by both your peers as well as your superiors with structured feedback provided to ensure your skills improve to the highest industry standards, you will also review the work of others on the team which will help you progress towards Senior and Architect level positions.
During your time with Imagicloud you will be exposed to Performance Testing and DevOps practices working with our in house Cloud Engineering team to create web interfaces for cloud infrastructure management.
The platform you will be working with has been designed to the highest cloud architecture and security standards including multi region self healing and failover, blue / green deployments, CI/CD, Global Multi-Master databases,  and many other advanced cloud features.
As with all of our staff, our aim is to enable you to become the best you can be and provide as much support and training as we can, our senior team members are given the goal of making their pupils better than they are at whatever is being taught.
Here's some ideas of where you could take your career as a graduate developer.
Senior Developer
Software Architect
DevOps Engineer
Software Test Engineer
Performance Test Engineer
Database Architect
Cloud Architect
If you are interested you are welcome to complete our technical competency test and initial telephone conversation now, however it is unclear at present when the position will become available. Although technically possible to join our team remotely, we would prefer to welcome you in person.
The first stage of interview will be a telephone interview, or, if you are local to Swansea, it will be an in person quick chat to get to know a little more about you, your experience and for you to ask some initial questions before progressing to stage 2.
The second stage will be a personality test which will be conducted in your own time, it is not possible to fail this test, it simply provides an indication of what you may bring to our team on a personal level.
The third stage will be a technical competency test where we will set you an achievable, technical challenge during which you may need to learn a new skill independently, we will however provide enough information for you to get started.
Upon successful completion of your technical competency test you will be invited for an in person interview, it will be informal and there is no need to prepare, we are not interested in the skills you currently have, we are interested in the skills you could have and so during the interview we will establish your current skill level and see how you approach problems in person, we are not concerned if you successfully complete the challenge, we are more interested in how you approach the challenge. 
If you have any questions or would like to apply for this position please email your CV & Cover Letter to jobs@imagi.cloud and we will get back to you if we would like to invite you to interview. Please don't worry too much about traditions or job history, feel free to be creative and represent yourself as you see best, we believe in people, not job titles.