Graduate Marketing & Social Media Champion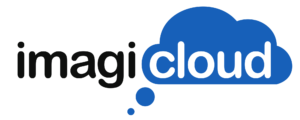 Email: jobs@imagi.cloud
Call: 03300 577156
About Us:
Imagicloud is an exciting tech startup based in Swansea experiencing rapid growth working with a number of clients and partners internationally in a variety of industries.
As a company we offer cloud services such as automation, architecture and disaster recovery as well as developing our own in-house cloud based software products including SU Cloud, Security Industry Cloud, SI Jobs, AniCloud.
Contract Type
Permanent – Full or Part Time available
Salary
To be discussed, all new members joining our team must complete a 3 month probationary period at £19,000.
Bonus
Opportunities for commission longer term.
Benefits
 Flexible working hours
Vibrant office environment
Some remote work available
Duvet / Hangover Days
Regular team outings
Location
Swansea, however whilst social distancing measures are in place the role will be remote. Longer term you will be expected to work in our offices in both Brynmill and Penllergaer, you may also be required to attend various conferences, trade shows as well as visiting client sites across the UK to attend face to face meetings, some of which may require overnight stay – expenses are paid for.
The ideal candidate will be enthusiastic, friendly, personable and have a can-do attitude and not afraid of learning new skills. You should be creative, compassionate and willing to go the extra mile when necessary and bring something unique to our team long term and be capable of interacting with people from all backgrounds including senior executives.
Excellent people and communication skills, this is a client facing position and you will need to be able to demonstrate a high level of communication skill and social awareness – you will engage with a number of different people including senior executives for corporations and universities, entrepreneurs, security operatives, festival organisers and many other groups – you should intuitively know how to conduct yourself for all audiences.

Familiar and comfortable working with Facebook, Twitter, LinkedIn, Snapchat, Instagram and YouTube.

The successful candidate will be comfortable talking to both small and large audiences both in person, on the phone and via online channels.

Ability to adapt to different types of clients and know how to conduct yourself professionally in a number of different environments.
Familiarity with social media advertising targeting methodologies.

Familiarity with WordPress CMS.

Full UK/EU Drivers Licence.

YouTube video production & editing.

A basic understanding of the software development lifecycle.
Work with the team to come up with marketing strategies and be involved in product design and the software development process.

Generating content and managing all social media outlets including responding to messages, comments and ensuring the company brands and products are well represented.

Liaising with both the in house software team and existing and potential new clients on the phone, video and in person to ensure high quality product offerings.

Recording tutorials and producing feature promotion videos.

As an example your initial tasks will include:

Building social media following using both paid and organic methods.

Producing warm and friendly tutorial videos to promote the software.

Work with the team to establish a marketing strategy.

Writing blog posts.

Over time you will be expected to work independently although initially you will work as part of the team. We work collaboratively and will share our skills and knowledge and help you learn any skills that you may require to fulfil your duties to the best of your abilities.
Normally the interview would be conducted in person, however due to the measures in place to protect ourselves from COVID-19 interviews will be conducted via video remotely.
The first stage of interview will be a test of your communication skills which will be timed and assessed based on the quality of content and speed of delivery. There is no time limit however it is up to you to establish a good balance of quality and delivery speed. All of the work completed must be your own without assistance from others, a full list of guidelines will be issued to candidates who are invited to interview.

Submit 3 sample social media posts which must be your own work, the subjects will be provided.

Reply to 5 client emails.

Reply to 10 social media comments.

Write a structure for a blog post with some content written, or provide examples of work you have previously completed.

The second stage will be a personality test which can be conducted in your own time, online and normally takes 10-20 minutes. It is important to answer honestly, it is not possible to fail this test, however, as a company it is important that we have the right mix of people to take us forward and so personality and team fit will be considered when choosing the successful candidate.

The third and final phase will be a face-to-face interview conducted online where you will have an opportunity to ask questions about the company, the role, and our vision. It will be an opportunity for us to see if we think you'd fit well in to the team and be the right person to help us through the next phase of our journey. The interview will be informal with focus on your ability to deliver rather than your ability to perform under pressure.
If you have any questions or would like to apply for this position please email your CV & Cover Letter to jobs@imagi.cloud and we will get back to you if we would like to invite you to interview. Please don't worry too much about traditions or job history, feel free to be creative and represent yourself as you see best, we believe in people, not job titles.