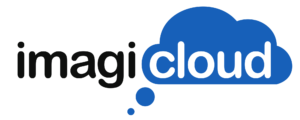 Here at Imagicloud we typically work with clients for long running engagements throughout which we will deliver a number of small pieces of work. The majority of our clients are software development based tech companies, however the services we deliver during our engagements are relevant for a number of different organisations, not just in the software or cloud computing space.
For example, when working with tech startups our first activity is usually to enable remote working with a Virtual Private Network (VPN). We would also perform an initial security review of any existing components that form their tech estate, and perhaps deliver some Internet based phone lines or configure an Interactive Voice Response system on their phone numbers to route calls intelligently.
In addition to our consultancy and delivery work with clients we also offer a suite of software tools/CRM delivered on Software as a Service, pay as you go basis. We can develop bespoke cloud based easy to use tools to solve specific business problems, for example pool car booking tools, asset fault tracking or perhaps an office lunch ordering system. We might be able to create a simple tool which could improve your efficiency or help you interact with clients remotely with document exchange or information capture tools.
We realise words aren't always everyone's cup of tea so here's a quick video from Geraint, owner and Chief Technical Officer of Imagicloud from his tech cave in Penllergaer explaining a little of what we offer and what might be relevant to help local companies during the COVID-19 pandemic.
If you'd like to discuss anything further please email the team using contact@imagi.cloud or call 01792 823456, if you'd prefer to talk to Geraint directly it's geraint@imagi.cloud or 01792 823444.
Feel free to give us a call or email, we're open 9am – 5pm Monday – Friday.
Phone 01792 823456 or email contact@imagi.cloud.
Our team are currently all home working based in Swansea, Cardiff and Bristol however we normally work from our offices in Brynmill, Swansea.
If you are looking to enable remote working for your organisation please get in touch, we have developed a quick and easy to deploy VPN service which can be installed and configured for your office and staff in less than an hour.
We will send a device in the post which you will connect to your office network, once connected it will establish a secure connection to our cloud based servers which your staff will connect to enabling connectivity to your office.
The solution is fully documented with step by step guides for every stage of configuration. If your office network is more advanced some additional work may be required but we will establish this whilst performing our pre installation checklist.
Many of you will already have achieved remote working but if you have some elements which aren't as smooth as you'd like them to be, get in touch.
We might have some quick solutions we can deliver for you which can vastly improve your remote working experience or we might be able to point you towards a tool that already exists from someone else.
We often enable our clients for remote working and so are familiar with all security concerns surrounding this activity.
For peace of mind we can perform a security review to ensure your data is secure protecting your business from potential data breaches which are always a huge expense financially, to your reputation and in turn client confidence.
This will typically be achievable through way of interview where we ask a handful of questions relating to what has been implemented, your remote working requirements, what hardware or software has been used and what configuration options have been set, we will then analyse the gathered information to give an indication regarding security and any potential improvement points.
Cloud Establishment & Migration
We have developed a feature rich, modular, cloud based Customer Relationship Manager (CRM) which we use to help manage all aspects of our business from customers to financial information.
It allows secure storage of customer data with fine grained privilege access control to restrict what can be seen by various user groups from both a staff and customer basis with a number of tools which can be used to perform actions such as sending emails, SMS messages, keeping notes, taking online payments and much more.
We have many tools already developed and depending on the complexity of the requirement and how much work we have on, we can normally deliver new tools to solve business specific needs within a week.
We are able to deliver tools quickly and easily inside of our CRM framework, here's an idea of the type of tools we've build for clients:
Asset fault tracking
Facility / pool car booking
Office lunch ordering system
Online invoice payments
Online shops
Leave / Holiday tracker
We may already have a tool that does what you need, or we can deliver one quickly within our modular cloud based software framework.