IAM Account Change Password
It is always a good idea to change your passwords frequently, if you need to change your AWS IAM account password you first need to login to the IAM account.
Once you have logged in you should select the menu option which shows your IAM login and the IAM account number, and then select "My Security Credentials" as is shown below.
Once you've clicked the button you should see something like…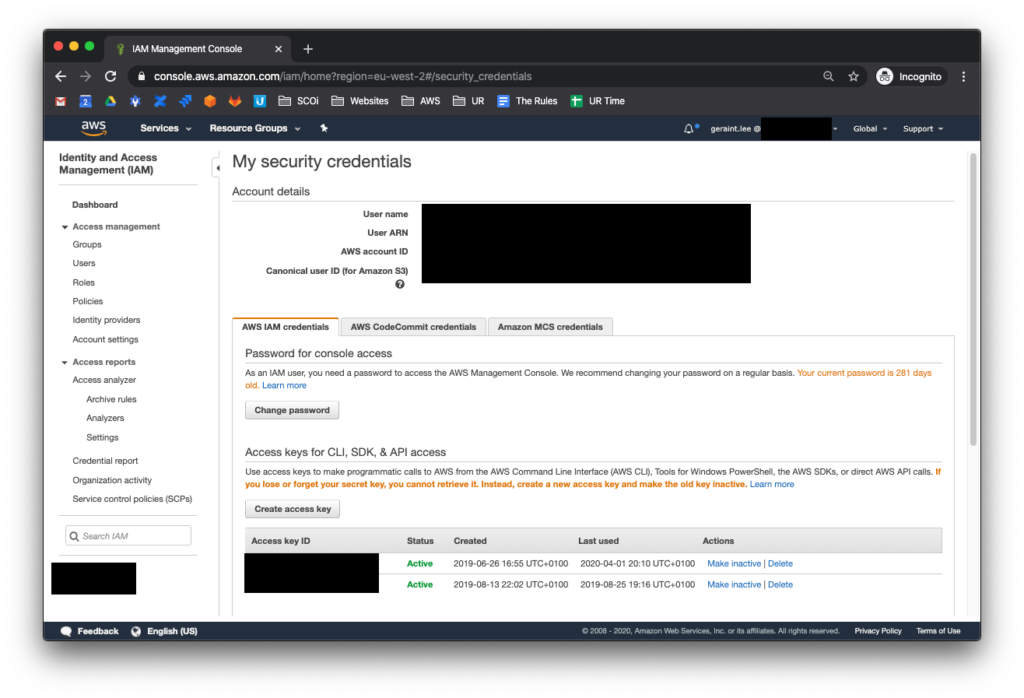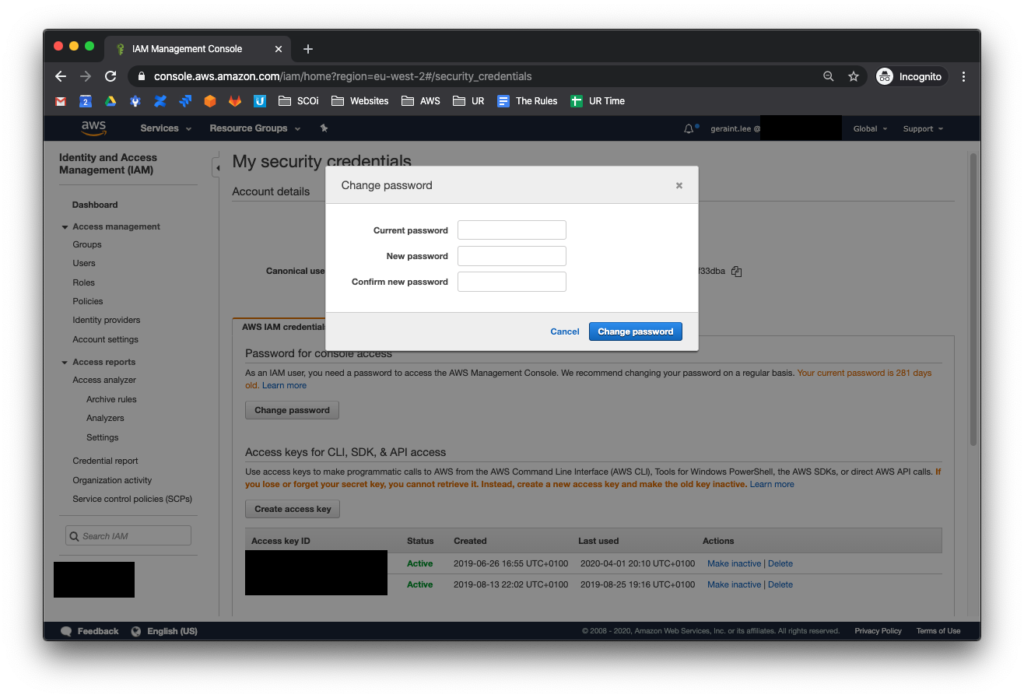 Enter your current password and your new password and then click the 'Change Password' button.
Assuming no errors were returned to tell you otherwise, your password has now been successfully changed.